Crème Brûlée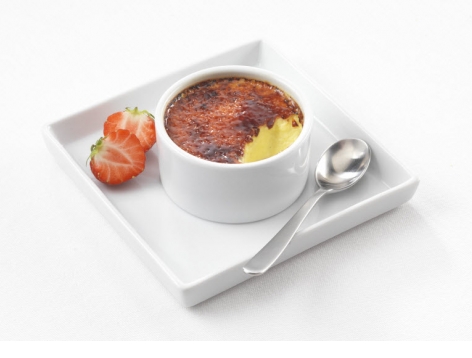 Serves: 10
Ingredients
200ml Millac Gold
2 deseeded vanilla pods
200g caster sugar
12 egg yolks
extra sugar
Method
Place the Millac Gold and vanilla into a pan and bring to the boil.
Whisk the egg yolks and sugar until they become pale, light and fluffy. Add the Millac Gold to the egg mixture, removing the vanilla pod.
Place into 10 ramekins and cook in a bain-marie at 160°C for 30 minutes. 
Once the mixture has only just set, remove from the water and allow to cool down before chilling in the refrigerator for 2 hours. Remove from the refrigerator.
Sprinkle over a little sugar and glaze the top using a blow torch. Serve once the tops have cooked and hardened.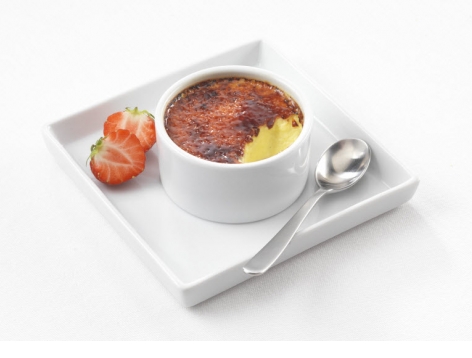 Products Used...