Fortification Focus: Festive Tipples 2023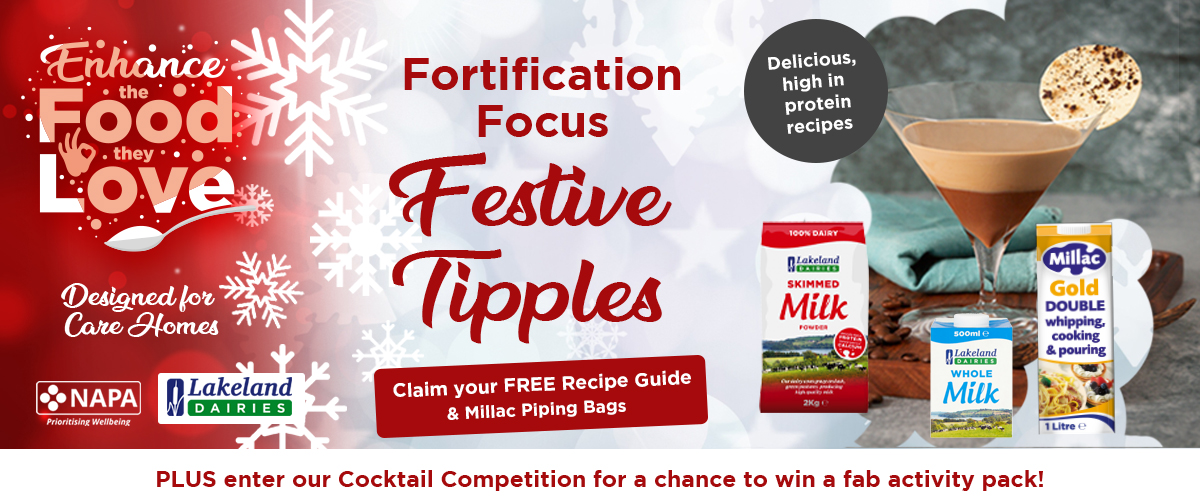 Please complete the form below to receive your copy of the Festive Tipples Resource, especially designed for Care Home settings! Once submitted, you will be redirected to the download page, where you can save your copy, full of delicious, creamy high-protein cocktail recipes and information.
PLUS, every entrant will receive a free roll of Millac piping bags!*
Don't forget to check out our Cocktail Competition for a chance to WIN an activity pack! 
*Whilst stocks last. T&C Apply. One roll of piping bags per Care Home