The Millac Cream Family
Care to be Creative? - Promotion Now Live

Celebrating a year of arts and creativity with care home residents and Millac Gold.
Claim your FREE piping bags, learn how to get FREE artful dessert pack and be in with a chance to WIN some great prizes.
Simply visit - http://www.millacgoldcreative.co.uk/ 
---
Millac Gold Double is trusted by leading chefs across the industry. Here, we meet our 'Gold Champion' chefs from a wide range of sectors to find out why they use Millac Gold Double and what tips and recipes they have developed to inspire you in your kitchen.

---
The EDUCATION Champion
Andrea Collins
Catering Manager at CTC Kingshurst Academy, Birmingham.
Cooking for 1500 hungry students can be a challenge but
it's one that school caterer Andrea Collins and her team
relish, using Millac Gold across their menus to ensure
they keep kids satisfied and on-site.
Read more
Click play for Andrea's video

Try out Andrea's Millac Gold recipes:

---
The CARE HOME Champion
John Brereton
Head Chef at Alexandra Court Care Home, Glasgow.
Ex-pastry chef John is bringing his own brand of
cooking to the care sector, using the versatility of
Millac Gold to ensure his guests are properly 
nourished and enjoy their food.
Read more
Click play for John's video
Try out John's Millac Gold recipes: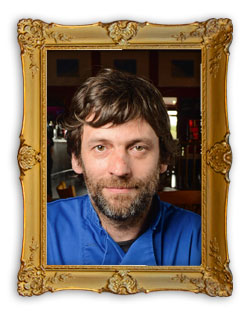 ---
The PUB Champion
Steve McGubbin 
Head Chef at The Red Barn, Woolacombe, Devon.
Pub chef Steve McCubbin has been steadily building
a reputation for his food at Woolacombe's Red Barn,
we went to see how he uses Millac Gold to ensure his
patrons return time and time again.
Read more
Try out Steve's Millac Gold recipes:

---
The ETHNIC CUISINE Champion
Sudha Shanker Saha
Chef Director at Saffron Restaurant Group, Birmingham.
We went to visit Birmingham's Spice King
at his famous restaurant, Saffron, to see
how he uses Millac Gold to enhance his
renowned Indian cooking.
Read more
Click play for Sudha's video
Try out Sudha's Millac Gold recipes: