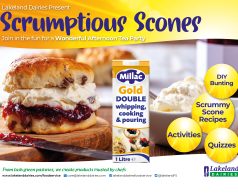 To celebrate Afternoon Tea Week, 8th -14th August, we have joined up with the leading activity charity, the National Activity Providers Association (NAPA), to create an exciting Afternoon Tea Resource for care caterers.
The resource includes our very own Lakeland Dairies 'Scrumptious Scone' supplement which is packed with delicious afternoon tea recipes and activity ideas. It boasts six delicious scone recipes, two fortified creamy cocktail recipes and a DIY bunting activity.
FREE cake stands craft kit for first 50 entrants!!
And that's not all, we wanted to help make Afternoon Tea Week celebrations a little bit extra special this year, so we are offering 50 care homes a free cake stand craft kit, plus free bowl scrapers for every entrant.  The cake stand craft kit includes 6 x paintable DIY wooden cake stands, 8 x acrylic paints, 1 x wood varnish for a food safety finish and 6 bowl scrapers.
To enter all you have to do is upload a photo of Lakeland Dairies' Millac Gold Double with a scrumptious scone, simple! Don't worry if you don't have a photo, you can still claim free bowl scrapers.
What's inside?
Our Scrumptious Scone supplement includes innovative and on-trend flavour pairings such as raspberry with rosemary, and blueberry with lemon, alongside more traditional flavour matches such as chocolate with orange and apple with cinnamon.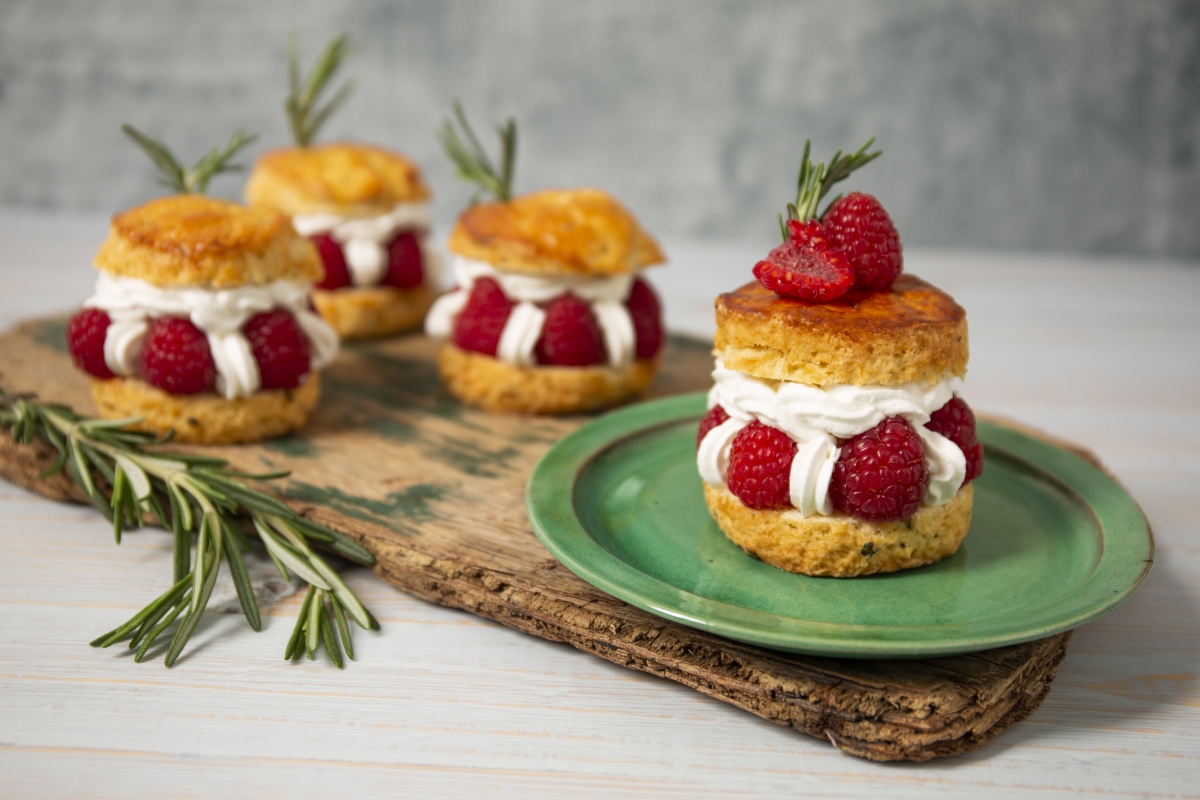 Fortification
It also draws on our established credentials in dietary fortification, as we have included three fortified recipes to support care caterers when additional protein and calories are needed.  All three of the fortified recipes - a fortified scone and two fortified creamy cocktail recipes - have been developed in conjunction with an expert care chef and a dietitian. They are made using our Lakeland Dairies 100% Dairy Skimmed Milk Powder which add both calories AND protein, resulting in delicious, nutritious recipes which are high in protein.
At Lakeland Dairies we love Afternoon Tea and in homes across the Island of Ireland guests are often welcomed with a baked scone. As a farmer-owned dairy co-operative, we believe the secret to a great tasting scone is the quality of its dairy ingredients and that's why we created our Scrumptious Scone resource so all care caterers can join in the fun of Afternoon Tea Week, download yours now. https://bit.ly/3cNwTio
To download the resource, and redeem our fabulous Afternoon Tea Week offer click here https://bit.ly/3cNwTio
  
Terms and conditions apply