Chocolate & Custard Banana Trifle (Fortified Recipe for Care Homes)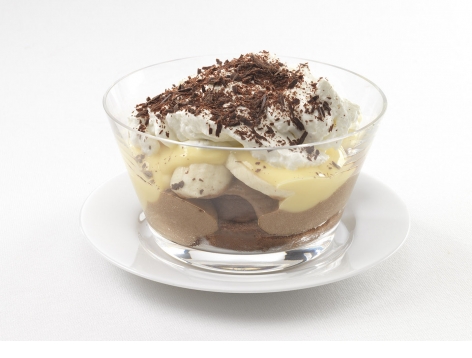 Serves: 10
Ingredients
40g custard powder
25g sugar
600ml Millac Classic Milk Powder (or similar product) prepared according to pack directions
4 large bananas, sliced
270g chocolate Swiss roll
600ml Roselle Chocolate Dessert Whip (or similar product), prepared according to pack directions but using 400ml of Millac Gold plus 200ml of water
600ml Millac Gold. whipped into peaks
grated chocolate
Method
Mix together the custard powder and sugar and add a little prepared Millac Classic Milk Powder (or similar product) first
to make a paste, before adding the remainder.
Heat in a pan over a medium heat until the custard thickens. Allow to cool and thicken (chill in the refrigerator if you have time).
Slice the bananas and cut each chocolate Swiss roll into 10 slices.
Cover the base of a large serving dish or tray with the sliced Swiss roll.
Add a layer of prepared Roselle Chocolate Dessert Whip (or similar product), then the slices of banana and the cooled custard as the next layer.
To finish, top with the whipped Millac Gold and sprinkle with grated chocolate.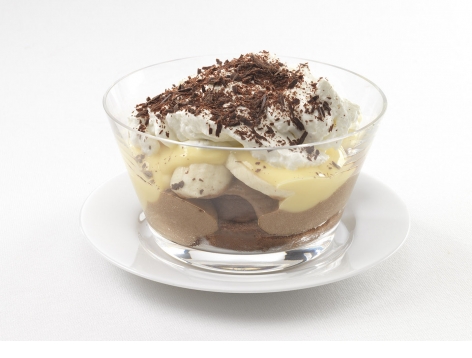 Products Used...