Chocolate Fondue with Fresh Fruit Brochette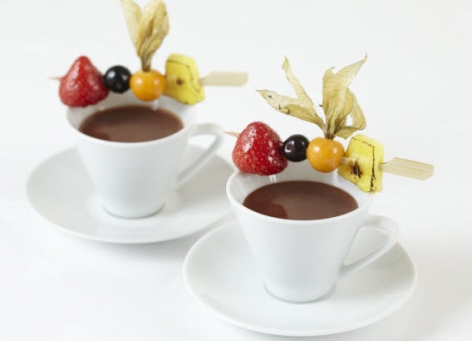 Serves: 12
Ingredients
400g Pritchitts Cooking
150g dark chocolate, 55%
150g milk chocolate
30g glucose
50ml Cointreau, or other orange liquer
fresh fruit for the brochette
Method
Place the Pritchitts Cooking and glucose into a saucepan and bring to the boil.
Add the dark and milk chocolate and mix together with a spatula until melted.
Use a hand blender and without incorporating air into the chocolate cream, mix until homogenised and very shiny. Add the orange liqueur in a continuous stream while blending.
Pour the warm chocolate cream into espresso cups. Decorate with a fresh fruit brochette.
Variations
Other liquers can be used, according to personal preference.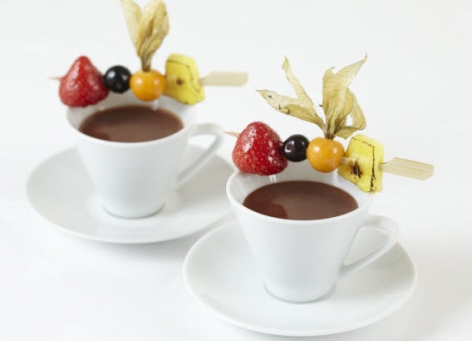 Products Used...