Classic Lemon Tart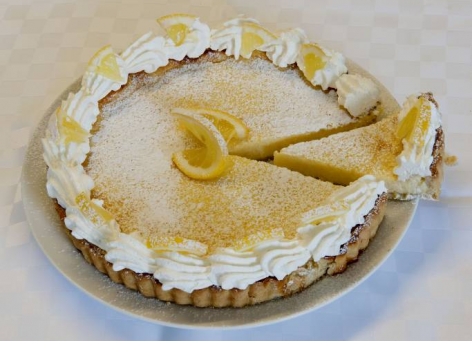 Serves: 10
Ingredients
For the pastry case:
225g plain flour
110g Lakeland Dairies Butter
80g sugar
1 large egg
For the filling:
4 lemons (zest, juice and garnish)
9 beaten eggs (450g)
375g sugar
icing sugar (to garnish)
50g whipped, sweetened Millac Gold (add 10g sugar to sweeten the Millac Gold)
Method
For the pastry base:
Rub together the butter and flour until they resemble fine breadcrumbs.
Add the sugar.
Mix in the egg and enough milk to form a soft dough.
Allow to rest in the fridge for at least 30 minutes.
Roll out and place into a 12" dish and bake blind for 15 minutes.
For the tart filling:
Mix together the eggs, sugar, lemon juice and zest.
Whisk in the Millac Gold.
Pour the mixture into the pastry case and cook at 150°C for 25 minutes.
To decorate, pipe the sweetened, whipped Millac Gold around the edge of the tart and garnish with sliced lemon and icing sugar.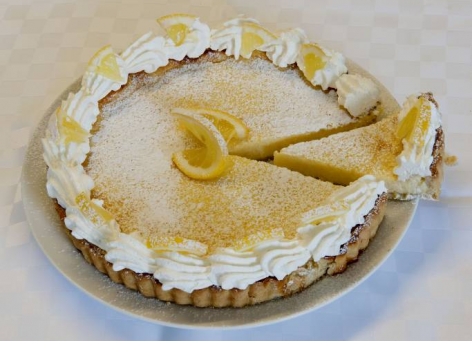 Products Used...