Creamy Beurre Blanc Sauce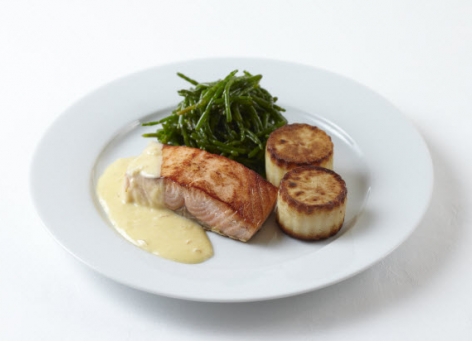 Serves: 12
Ingredients
600g Millac Gold
320g Lakeland Dairies Butter
250ml white wine vinegar
8 shallots, finely chopped
4 pinches pepper
4 pinches salt
Method
Place the white wine and the white wine vinegar in a frying pan and bring to the boil. Add the shallots, cook until softened and reduce the liquid by half. Add the salt and pepper.
Add Millac Gold, mix well and reduce until chosen consistency. Remove from the heat.  Add the butter and whisk until melted and well incorporated.
Put to one side, in a warm place.
Variations
The sauce can be served with pan fried salmon (or other sea food), blanched Samphire salad, steamed and pan fried potatoes. As an option, herbs can be added to the sauce.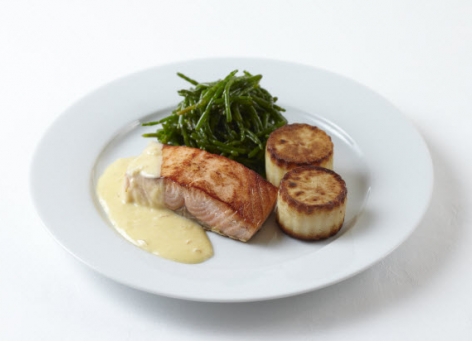 Products Used...