Fresh Fruit Salad & Passion Fruit Coulis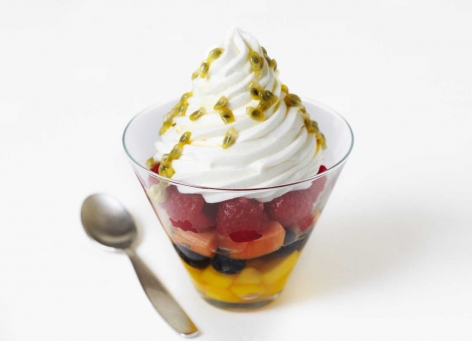 Serves: 12
Ingredients
Fruit Syrup Base:
300 ml apple juice
300 ml orange juice
300 g sugar
Fruits:
4  mangoes
300 g Blueberries
300 g raspberries
4  papayas
6  passion fruit
250 g Roselle Topping
500 ml Water
 
Method
Fruit Syrup Base:
Place all the ingredients in a saucepan and bring to the boil.
Remove from the heat, and keep in the fridge until cold.
Fruits:
Clean, peel and prepare all the fruit.
Layer the fruit in the glasses and add the fruit syrup base.
Pour the water into a mixing bowl and add the Roselle Topping  Mix manually at first to prevent splashing,  then whip on full speed.
Once light and fluffy, decorate the glasses with a large, high rosette. Garnish with the seeded passion puree.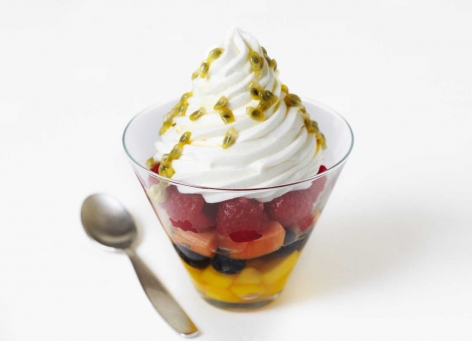 Products Used...