Quiche Lorraine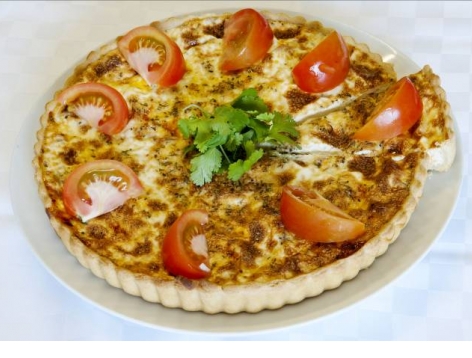 Serves: 6
Ingredients
Savoury pastry case:
400g plain flour
200g Lakeland Dairies Butter
100ml water
Filling:
100g sautéed onions
100g sautéed bacon
50g grated cheddar cheese
3 eggs
250ml Millac Gold
5g salt & pepper
1g mixed herbs
Method
Place the flour and butter into an electric mixing bowl. Mix together with a paddle attachment on speed 1, gradually adding the water until a dough is formed.
Allow the pastry to rest for 30 minutes in the fridge.
Roll out the pastry, line a quiche dish and bake blind for 15 minutes.
Place the bacon, onion cheese and herbs into the quiche.
Mix the eggs, Millac Gold and seasoning and pour over the filling.
Bake for 30 minutes at 180°C.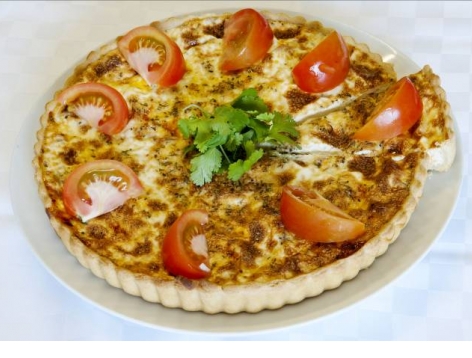 Products Used...