Rhubarb & Ginger Syllabub Crunch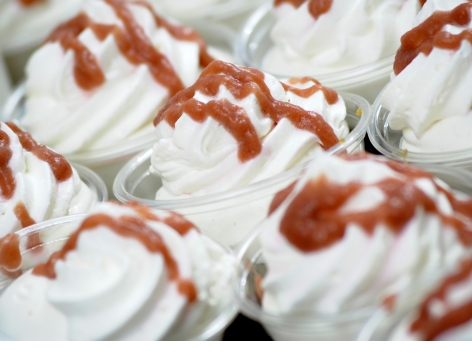 Serves: 24
Ingredients
1 litre Millac Gold
100g Roselle Topping powder
1200g ginger, oat or digestive biscuits, coarsely crushed
340g Lakeland Dairies unsalted butter
600g tinned rhubarb, drained and sweetened
200g tinned rhubarb, pureed for garnish
3 tsp ground ginger
200g can condensed milk
Method
Melt the butter in a heavy bottomed pan. Remove from the heat, add the crushed biscuits and stir until all are bound together.
Scoop the biscuit mixture into 24 moulds or serving dishes and allow to cool.
Pour the condensed milk into a bowl.
In a separate bowl, whip the Millac Gold until it is three times its volume. Slowly fold the Millac Gold into the bowl of condensed milk, adding a little at a time.
Add the ground ginger. Check and adjust seasoning to taste, then place into a piping bag.
Add a layer of rhubarb on top of the biscuit base.
Pipe on the cheesecake mixture and flatten off.
Top with a swirl of Roselle Topping (prepared according to pack instructions) and a squeeze of the rhubarb puree.
Chill for at least an hour in the refrigerator before serving.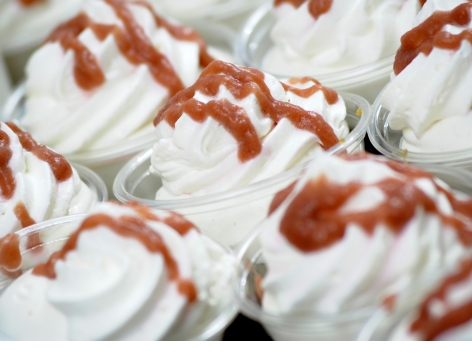 Products Used...