Roasted Grouse & Victorian Cabbage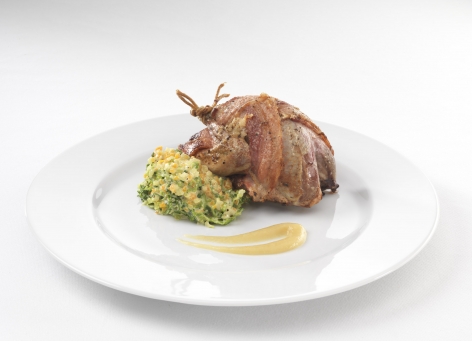 Serves: 10
Ingredients
10 oven-ready young grouse
250g streaky bacon
400g shredded savoy cabbage
150g finely diced onion
100g finely diced carrot
100g finely diced celery
50g Lakeland Dairies Butter
150ml Millac Gold
sea salt & freshly ground black pepper
crab apple puree (as accompaniment)
fresh garden chives (as garnish)
Method
Wrap the grouse in the bacon, season well and tie for roasting.
Pan fry, then roast in a hot oven at 180°C for 12-14 minutes.
Remove and allow to rest.
Sauté the onions, carrots and celery in the Lakeland Dairies Butter and add the cabbage.
Pour in the Millac Gold and correct the seasoning.
Place the Victorian cabbage on the plate.
Sit the rested grouse on the cabbage.
Serve with a little crab apple puree and fresh garden chives.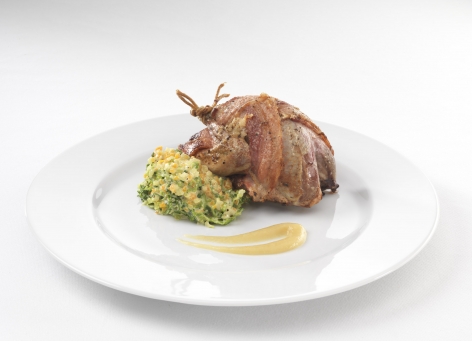 Products Used...