Sticky Toffee Pudding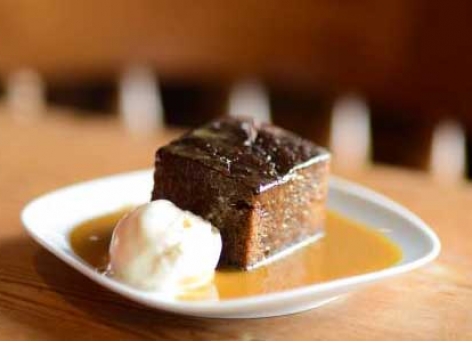 Serves: 10
Ingredients
For the pudding:
500g Lakeland Dairies Butter
1 kg dates
500ml cold black tea
400g sugar
5 eggs
500g self-raising flour
2 tsp black coffee
2 tsp vanilla essence
2 tsp bicarbonate of soda
For the butterscotch sauce:
500g Millac Gold
200g sugar
50g Lakeland Dairies Butter
5ml fresh coffee
5ml brandy
5ml vanilla essence
Method
For the pudding:
Soak the dates in the tea and set to one side.
Mix together the cream, sugar and butter.
Add the eggs.
Fold in the sifted flour.
Finely chop the dates and mix in well, along with the vanilla, coffee and bicarbonate.
Pour into a baking tray and cook for 1 hour and 30 minutes at 160°C-180°C.
For the butterscotch sauce:
Start by melting the sugar in a pan until dark brown.
In a separate pan, heat the butter and Millac Gold.
Once the butter has melted, add the melted sugar.
Add the coffee, brandy and vanilla.
Return to the boil then simmer for 5 minutes.
Serve with the toffee pudding.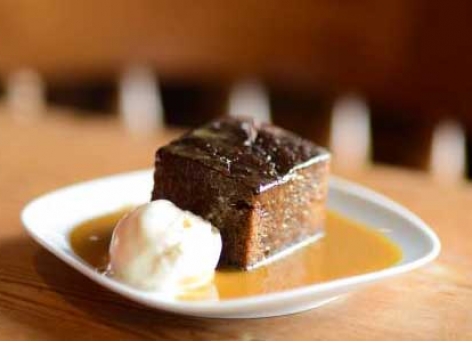 Products Used...