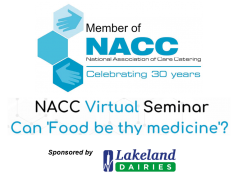 Lakeland Dairies were delighted to be invited to sponsor the NACC Seminar on Thursday 22nd October. The seminar posed the quested 'Can Food be thy Medicine? With insight from a range of expert speakers discussing the benefits of fortification, increased protein, hydration and vitamin D the answer was definitely yes! For us, it was a great opportunity to highlight the goodness of milk, presenting products and solutions in the context of health and care settings.
Ensuring residents get enough vitamin D can be a challenge in care settings as getting outside to allow the body to naturally create this essential vitamin isn't always straight forward, especially in winter months. Did you know Millac Gold Double is the only cream alternative with added vitamin D; the sunshine vitamin? Vitamin D supports healthy bones by aiding the body's absorption of calcium. Made with delicious real dairy cream, Millac Gold Double is a simple and effective way to boost vitamin D levels of care home residents. Find out more here.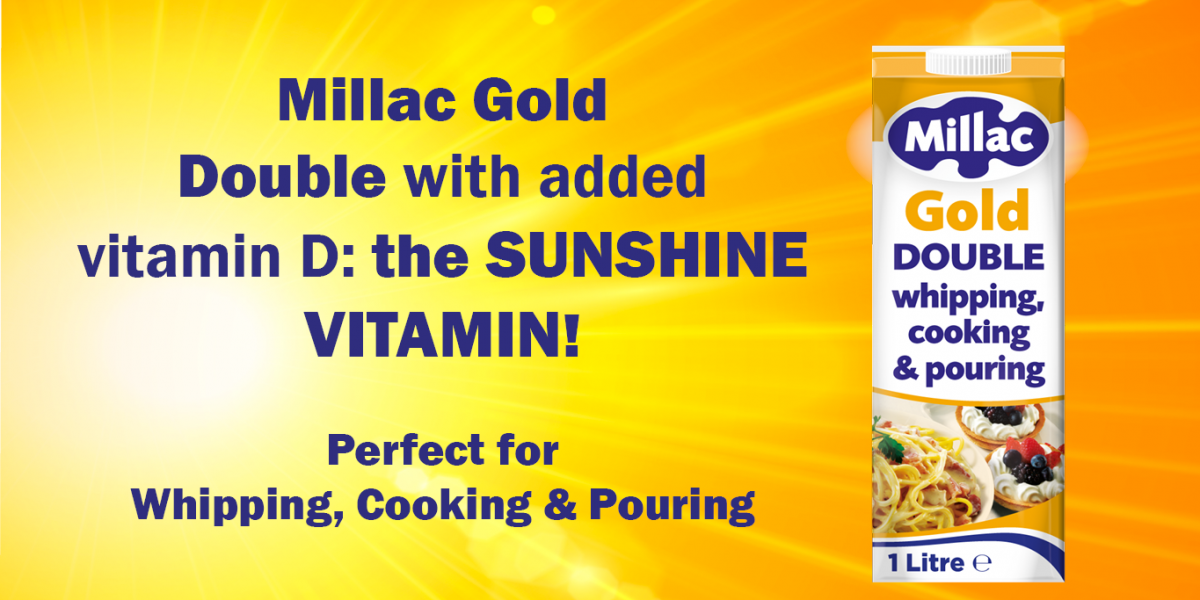 Fortification is a complex subject and comes in many forms. The expert speakers referenced calories, protein and carbohydrates.
Supporting poorly individuals consume enough protein to aid recovery can be a particular challenge as appetites are often reduced. Protein is an essential nutrient supporting good muscle health, and good muscles are essential in supporting quality of life. With a wealth of great milk powders available to caterers it's important to understand their nutritional content. To fortify for protein choosing 100% Dairy Skimmed Milk Powder matters, it is one of the most effective ways to boost protein intake, and support calories without increasing the volume of food consumed.
Our Lakeland Dairies 100% Skimmed Milk Powder is recognised by Dieticians as having the ideal combination of protein and calories with more than 50 calories and 5g protein per tablespoon. Find out more here.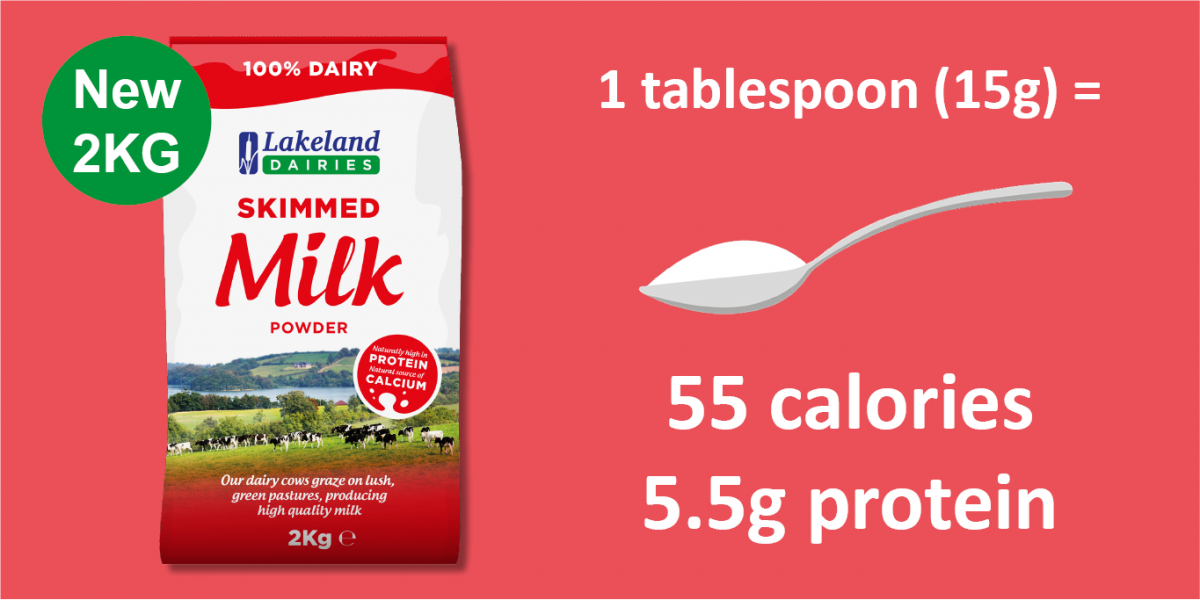 Fortifying for calories is essential for providing energy and maintaining a healthy weight. At Lakeland Dairies Foodservice, our delicious butters, creams and entire range of milk products can positively support fortification for calories. From breakfast to bedtime the goodness of milk can play a significant role. Our new 100% Dairy Whole Milk Powder in a 2kg unit is ideal for adding calories with a touch of creamy luxury to any dish, especially rice puddings!