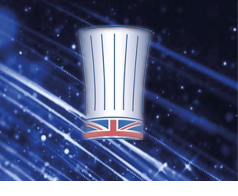 BCF Young Chef of the Year 2022
Open to all young chefs who are 25 years old and under, this prestigious competition by the British Culinary Federation, (BCF) is back for 2022, and at Lakeland Dairies we are delighted to announce our support and sponsorship of this fantastic culinary event.
Generations of Farmers supporting Generations of Chefs
Sponsored by Lakeland Dairies, our generations of farmers are supporting the next generation of chefs through the BCF Young Chef of the Year. The final will be held on the 7th November at the University College Birmingham, and involves producing a challenging 3-course meal for 2 covers in just 2 hours. Menu's must include a hot starter, sweet of the Chefs choice and a main course using 400gm of Grass Fed Dry Aged Sirloin of Irish Beef with a garnish of Irish Beef Offal provided by Bord Bia, the Irish Food Board.
World Class Dairy from the Island of Ireland
We're delighted to share our great tasting dairy products must be used in the final to create the amazing winning menus. Our high-quality Lakeland Dairies Real Dairy Whipping Cream and Pure Irish Salted or Unsalted Butter will be available to all of the finalists.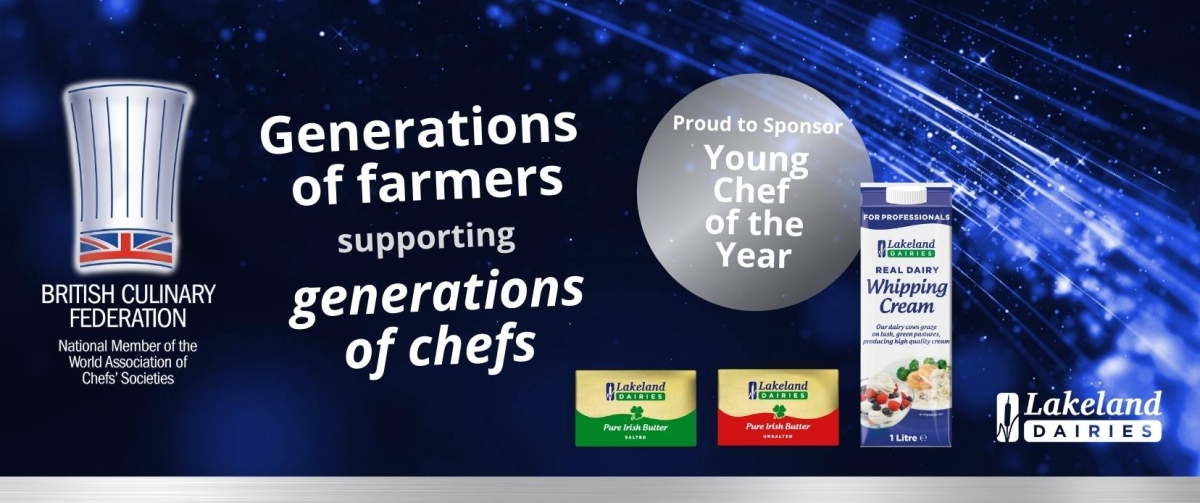 Fantastic prizes
First prize Gold medal winner will take home the David Bache Trophy, a cheque for £500, a Chef Educational Trip to Ireland, winner's commemorative plate, framed certificate and seeded entry into the Craft Guild of Chefs National Young Chef of the Year. Second and third place will also take-home cash amounts and commemorative plates.
For more insight into the British Culinary Awards Young Chef of the Year please click here!