Courgette Carbonara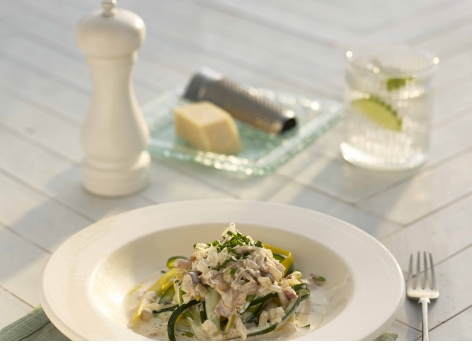 Serves: 12
Ingredients
400g diced white onion
300g diced mushrooms
400g diced bacon
3 large yellow courgettes
3 large green courgettes
500ml Millac Gold Single
200g grated parmesan
20g chopped chives
Cornish sea salt
Freshly milled pepper
Method
Sauté the onions, mushroom and bacon in a thick bottom pan.
Pour in Millac Gold Single and simmer for 10 minutes and check the seasoning.
Remove from the heat and fold through some parmesan.
Slice the courgettes into ribbons and blanch in boiling salted water, drain and place into serving dish.
Pour over the carbonara sauce.
Serve with the chopped chives and a little grated parmesan.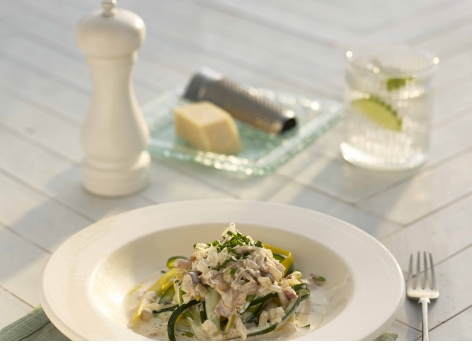 Products Used...