Cream of Tomato Soup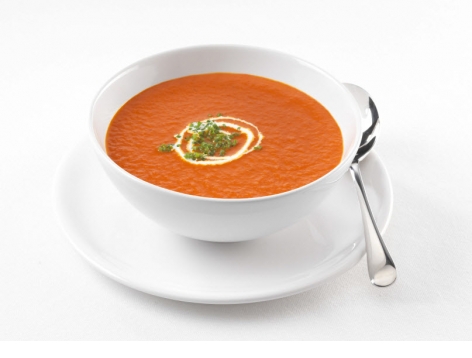 Serves: 10
Ingredients
125ml Millac Gold
125g Lakeland Dairies Butter
1.5kg chopped fresh tomatoes
100g diced carrots
100g diced onions
100g chopped celery
20g chopped garlic
1 litre vegetable stock
sea salt & freshly ground black pepper
Method
Melt the Lakeland Dairies Butter in a heavy bottomed pan. Sauté the onions, garlic, celery and carrots and then add the tomatoes.
Pour in the vegetable stock. Season and allow to simmer for 20 minutes.
Remove from the heat and place into a liquidiser with half the Millac Gold. Blend to a desired consistency and check the seasoning (for a smoother soup, pass through a chinois).
Serve into bowls, drizzling the remaining Millac Gold to garnish.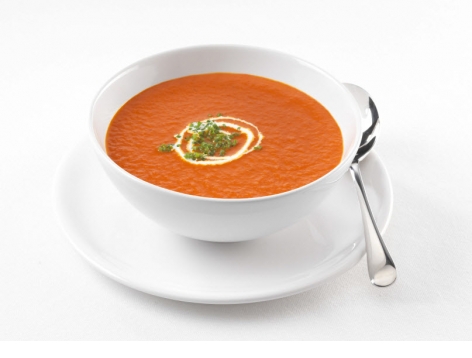 Products Used...