Fruit Dips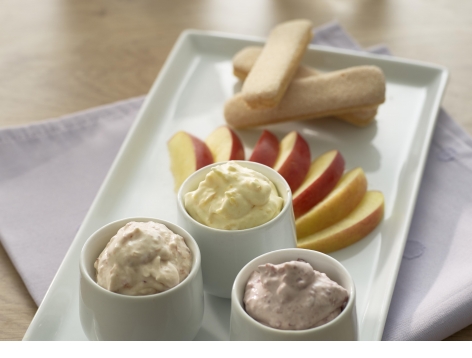 Serves: 18 - 20
Ingredients
500ml Millac Gold Double
150g icing sugar
5 - 6 drops vanilla extract
200g canned strawberries, drained
200g canned apricots, drained
200g canned cherries, drained
1 tbsp each of strawberry, apricot and cherry jam
Method
Whisk the Millac Gold Double, icing sugar and vanilla extract until stiff and put aside.
Individually blend the well-drained fruit along with its corresponding jam (keep back a small amount of the fruit for garnish, alternatively garnish with jam).
Divide the Millac Gold Double mixture into three. Individually whisk in the puréed fruit and jam.
Decant 20g of each into small serving dishes and garnish. Arrange one of each on a plate with fresh fruit and sponge fingers for dipping.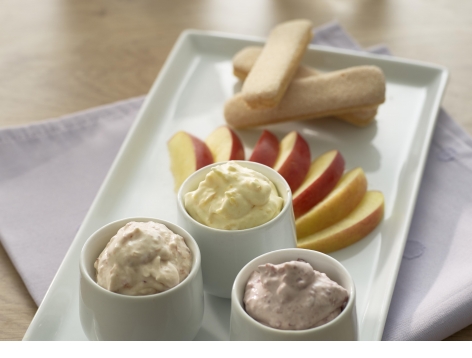 Products Used...