Sweet Potato & Smoked Garlic Dauphinoise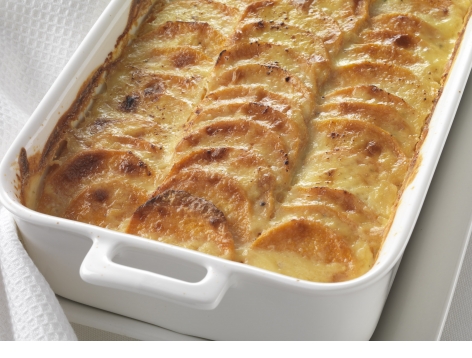 Serves: 10
Ingredients
1 litre Millac Gold Single
3 kg sweet potatoes
30g chopped smoked garlic
1 bunch lemon thyme
150g Cheddar cheese
sea salt & freshly ground black pepper
Method
Place the Millac Gold Single, garlic, lemon thyme and seasoning in a heavy bottomed pan on the stove and bring to the boil.
Remove from the heat and stir in the Cheddar cheese.
Pass through a fine chinoise.
Peel and slice the potatoes.
Layer the potato slices in a serving dish, covering each layer with the smoked garlic cream.
Bake in a hot oven at 180°C for 45 minutes.
Allow to cool slightly before serving.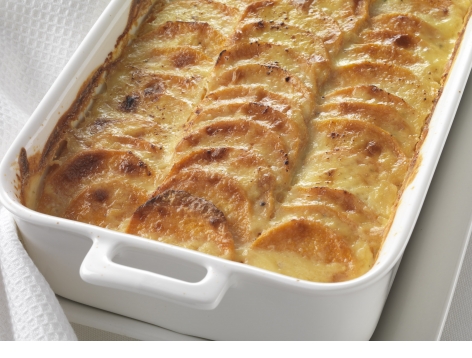 Products Used...