Vanilla Bean Panna Cotta with Fresh Berries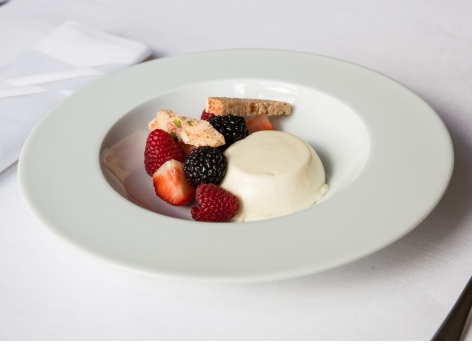 Serves: 4
Ingredients
200ml Millac Gold Single
200ml Viva Semi Skimmed Milk
75g Caster Sugar
2 Leaves Gelatine
1 Vanilla Pod
Method
Split the vanilla pod and add to the Viva Semi-Skimmed Milk and Millac Gold Single in a heavy bottomed pan.
Bring this mixture to the boil and then remove from the heat and leave to infuse. Add the sugar at this point and stir to until dissolved.
Soak the gelatine in cold water and when soft, remove excess water. Add to the milk mixture and stir.
Pass the mixture through a fine sieve and leave to cool before placing in the required moulds.
Once fully set de-mould into a bowl and garnish with seasonal berries.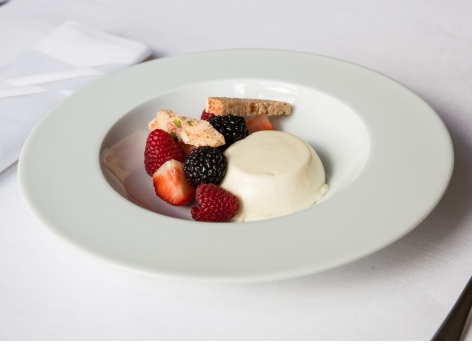 Products Used...