Warm Berry Brioche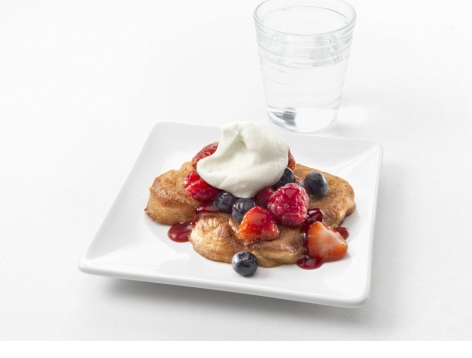 Serves: 10
Ingredients
400ml Millac Milk Powder - Classic, Half-fat or Value, prepared according to directions
100ml Roselle Topping, prepared according to directions
6 medium eggs, beaten
1 tbsp ground cinnamon (optional)
350g fruit brioche, cut into 10 slices
vegetable oil, enough for frying
handful of mixed berries, per serving
Method
Place the eggs, prepared Millac Milk Powder and cinnamon (if desired) in a mixing bowl and whisk together.
Transfer the mixture to a shallow bowl.
Take each slice of brioche and dip into the egg batter and allow to soak.
Heat a large frying pan and add a little oil. Gently fry the brioche on both sides until golden brown - this is best done in batches.
Place a slice of brioche onto a warmed plate. Spoon over mixed berries and finish with a spoonful of the Roselle Topping.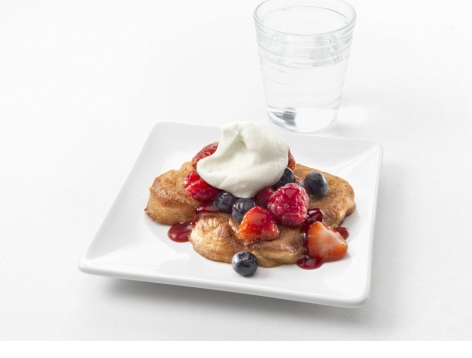 Products Used...