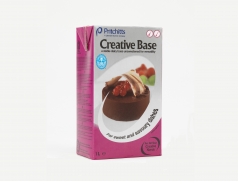 The welcoming fascia, calming surrounds and immaculate interior of the Juniper Care Home in Brackley, Northampton, are matched only by the warmth of the welcome and the quality and breadth of the food on offer. Head Chef Shaun Brennan has been at the site since its opening in 2012. He and his five-strong brigade are responsible for the welfare and nutrition of some 30 residents daily, all with differing needs, and conduct their business with a passion and dedication that shows in their food.
Catering for a range of dietary requirements does not come without its challenges, however. Consistency is crucial to keeping standards high and guests satisfied.  
"The biggest challenge we face is to ensure consistency across the menus" said Shaun "Whether it's quality, nutrition or looks; if I'm not there the food standards can't drop, so we have to stock quality products to make our food the best it can be every time."
One such product that Shaun uses regularly throughout his menus to safeguard consistency is Pritchitts Creative Base – a stable dairy base that can be used across a variety of dishes, both sweet and savoury. Convenient and highly versatile, Creative Base combines buttermilk and high-quality cream with gelatine; ideal for producing quality dishes in higher volume with minimal waste.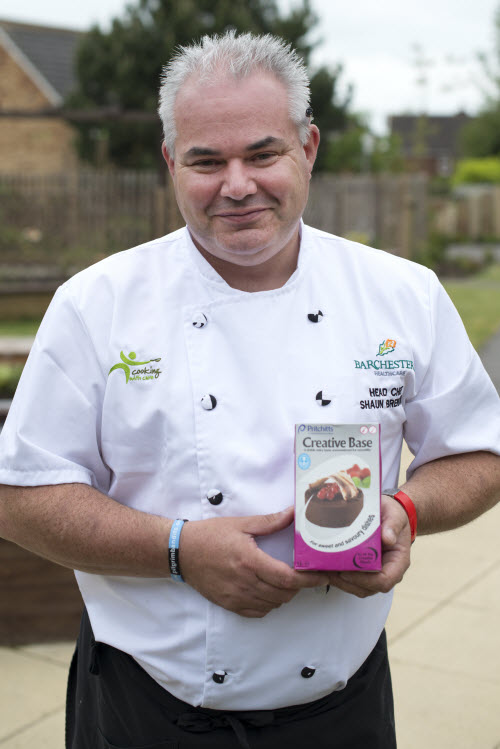 "It's a great product and so easy to work with. It doesn't matter if I'm off for the day and there's a cheesecake that needs to be made, because all my team have to do is use the Creative Base and there will be no difference in quality. It's also really versatile – much more so than fresh cream. We use it for lots of desserts, for mousses, I purée fruit smoothies with it; cake fillings; we make dauphiniose and Lyonnais potatoes with it, it goes into soups, everything."
"It also takes on the flavours of lots of things; you can put purée acidic ingredients like mango with it and it will take on the mango and still be stable in the dish. When you are making a bavois or a cheesecake, one of the things it needs to do is stand up and not collapse. Creative Base has gelatine in it already for you, so it really does the trick."
Shaun says he is also able to make a marked saving using Creative Base when compared to fresh cream. "As it's ambient it has a good shelf life, it can sit in the store room for a long time. If we were using double cream, for four pints we would be paying a lot more money and it only has a limited life. We would have to keep ordering it in but only get 4-5 days usage from it, so it doesn't make sense commercially."
The nature of the care industry means Shaun will often be cooking for those whose diets require extra calories or fortification; he reveals that he has found Creative Base to be ideal for ensuring those residents nutritionally 'at risk' are getting their daily nourishment. "We can combine fresh ingredients with a high calorie product, providing a significant amount of calories as well as one portion of our residents' five a day," adds Shaun.
As he stands to survey Juniper House's landscaped gardens, encompassing a barbecuing area and dedicated herb garden, Shaun takes time to speak to the residents, knowing each personally. It's an ethos that translates into his approach to cooking. "It's a very person-centered environment. We cater for the individual and as people get older their needs change. Twenty years ago the food was very basic; nowadays we are eating a lot more foreign food and have a lot of influences from Jamaica, the Caribbean, the Middle East and the Far East. By the time I get into a care home my food tastes are likely to have changed too, so caterers in the care sector need to know their residents, and make their menus as versatile as possible. Products like Creative Base really help to achieve this."