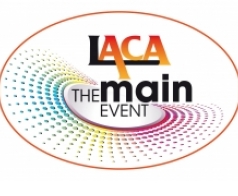 The Pritchitts team will be on-hand at stand P62 to show delegates how they they can tune up their soft drinks sales with the launch of the new Viva Weekly Win competition, which rewards pupils who drink Viva Flavoured Milk with the chance of winning a set of Beats by Dr. Dre Solo HD Headphones, every school week to 18th December 2015. Visitors to the stand will also have the opportunity to win a pair of their very own Beats headphones, worth £100, with a business card draw, as well as pick up their free Viva Weekly Win point-of-sale kit, which contains everything a school needs to start promoting the must-win campaign in canteens and encourage pupils to enter.
Viva Flavoured Milk is the easy way to get secondary school students to drink more milk; it complies with school guidelines, contains no artificial colours, sweeteners or preservatives and comes in three flavours –strawberry, banana and chocolate. Viva Flavoured Milk also contains extra vitamin D which is great for bones and helps children absorb calcium.
For caterers looking for a soft drink that appeals to older pupils, Modern Milk is the new flavoured milk range by Pritchitts that is proving a resounding success. Available in Chocolate with a Hint of Fudge, Coffee with a Hint of Vanilla or Strawberry with a Hint of Cream,  Modern Milk is made with natural flavouring, semi-skimmed milk and added vitamin D, providing students with a fantastic source of calcium and the 'sunshine vitamin' which aids strong bones and teeth. This flavoursome product also makes a healthy, filling snack between meals and a convenient on-the-go breakfast option.
As well as meeting the demand for healthier, great tasting soft drinks, Modern Milk also offers significant money making potential for caterers. A 1,000 consumer taste-test revealed a staggering 95% of students liked the new flavoured milk range and a further 84% said they would purchase the bone-boosting soft drink option again.
Caterers can also learn about how new cooking cream, Millac Gold Single can help take the stress out of school catering. New Millac Gold Single is an easy to use cooking cream which offers education caterers versatility and consistency across a wide range of hot, cold, sweet and savoury dishes. Delegates are encouraged to head to stand P62 to claim their free 2litre sample and recipe book, packed full of inspiring dishes to try.
More than just cream, Millac Gold Single provides a host of operational benefits as it does not require reducing in cooking, meaning it goes further and there is no need to add thickening agents, saving valuable time and money in busy kitchens – essential when every penny counts and time is of the essence.
Simon Muschamp, Head of Marketing at Pritchitts, says: "Education caterers are under increasing pressure to deliver high quality dishes which taste great and meet school nutritional guidelines. Millac Gold Single can help achieve this when creating cream-based dishes and we're excited to be sharing how at this year's show – so be sure to head over to our stand and discover the benefits for yourself."
Made from a blend of buttermilk, vegetable oil and dairy cream, Millac Gold Single has the added benefit of being lactose-free and even Halal certified so is ideal for when catering for a wide range of dietary needs. It is also lower in fat than fresh cream, making it easier to create school-friendly dishes.
Simon adds: "We're looking forward to bringing two of our biggest product launches to this year's event, showing how we can support schools front and back-of-house, as well as bringing a brand new campaign to encourage children to drink more milk. Pritchitts is the education sector's most trusted dairy solutions provider, so come and speak to our knowledgeable team to discover how we can support your menus."
Pritchitts is the foodservice division of Lakeland Dairies, one of the largest farmer-owned dairy co-operatives in Ireland. On a daily basis quality milk is collected from 2,200 farms, where cows graze on lush green pastures in a fifteen county catchment area within the island of Ireland.
For more information on Pritchitts visit stand P62.